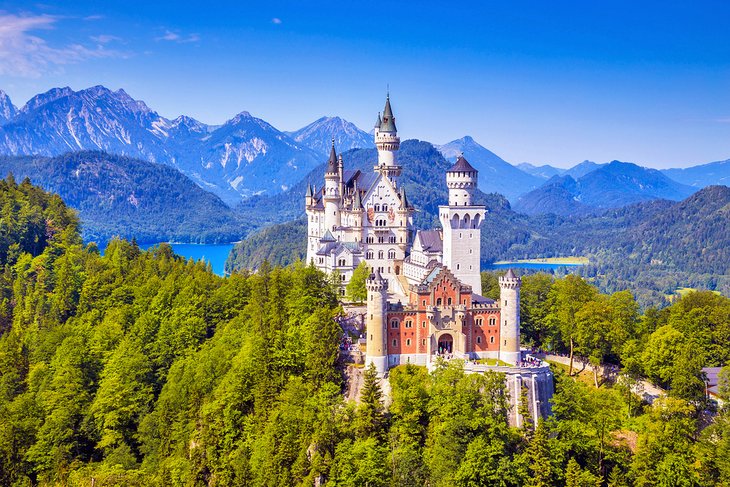 Visit Visa Schengen Countries
Schengen refers to those EU passport-free zone countries that cover most European countries. It's the largest free travel area in the world
A Schengen visa is a temporary stay visa that allows you to travel to any Schengen country for a temporary stay. The stay could be up to 90 days for Tourism or business purposes. After getting this visa you can enter, move freely within the Schengen area, and leave any Schengen member countries.
If you plan to study, work, or stay in Schengen countries for more than 90 days, you must apply for a National visa.
Requirements to Get Visit Visa for Schengen Countries 
You have to provide certain important documents at the port of entry; if you are a Non-EU/Schengen country, national. These include:
Valid Passport: it should be issued within the previous ten years and valid for at least three months after the date you intend to leave the EU
Schengen Visa: If you are a citizen of a third country in need of  a visa
EU/Schengen border officials can ask for other important information and documents like
Sufficient funds to support your stay,
Proof of your accommodation,
How long you plan to stay, round-trip airline ticket,
The intention of your entry, travel insurance, and invitation letter from friends or relatives.
The 26 countries that have signed the Schengen agreement form the Schengen zone. These countries allow citizens of member countries to move freely without Passports and pass through border control.
Types of Schengen visas for a short stay
You ought to apply for a Schengen Visa if you plan to visit one or more European countries of this area for the following reasons:
Business purpose
visiting friends or family
Tourism or spending holidays
Sports or cultural events
medical treatment
official visits
short term research or study purpose
Contact Us
If you want to visit Schengen countries as a tourist or for business purposes, contact us. We are one of the best tourist visa consultants.