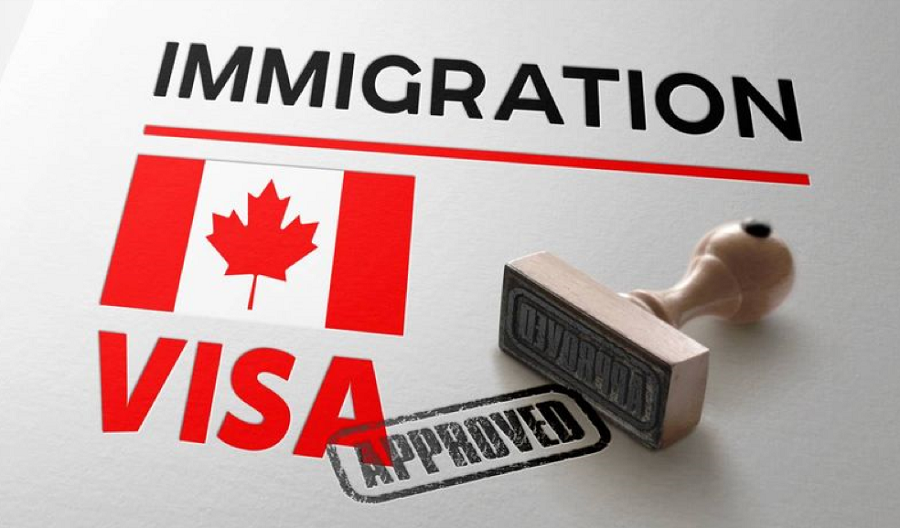 Express Entry program
Express Entry is an electronic system used to manage the applications of skilled workers who wish to become permanent residents of Canada.Once an interested candidate submits an online profile, the federal government determines if the candidate is eligible for a program managed by Express Entry. Eligible candidates are accepted into the Express Entry pool and are ranked according to the Comprehensive Ranking System (CRS). The CRS is a points-based system used by the government to assess and rank candidates in the Express Entry pool. The CRS score is calculated based on a candidate's age, education, work experience,language skills, as well as other factors.
Here is a step-by-step breakdown of how to submit your Express Entry profile and obtain a permanent residence visa to immigrate to Canada:
Step 1: Find out if you are eligible for Express Entry.

Step 2: Complete your language testing and obtain an Educational Credential Assessment (ECA).

Step 3: Submit your profile on the website of Immigration, Refugees and Citizenship Canada (IRCC).

Step 4: Wait to see if you receive an invitation to apply (ITA) for permanent residence from IRCC.

Step 5: Submit your completed Application for Permanent Residence (APR) to IRCC and pay your fees within the specified deadline. You need to include your medical exam and police certificates as part of this step. IRCC will then provide you with an Acknowledgement of Receipt (AOR).

Step 6: Submit your biometrics once IRCC asks you to do so.

Step 7: Wait for IRCC to make a final decision on your APR. IRCC aims to finalize applications in 6 months or less. Once your application is approved you will receive a Confirmation of Permanent Residence (COPR) and a permanent resident visa (if you are from a country that requires a visa) so you can travel to Canada and complete your landing.